Japan-Korea-China Triangle
Japan, Korea and China are now playing a great role and making a huge effect on the global economy. Especially, the economic growth of China has made an enormous impact in recent years.
A strong partnership has been established by the three companies: KOBELCO Career Development in Japan, Expert Consulting in Korea and Beijing Fountain Consulting in China.
KOBELCO Career Development and Expert Consulting are top-class HRD companies in Japan and Korea, respectively, with much experience. Meanwhile, Beijing Fountain Consulting has unique know-how and channels in recruiting, temporary staffing and business consulting in China.
The three companies are collaborating each other in recognition of the fact that they share the characteristics of each country in history and culture.
Four years ago, the three companies established Beijing Oriental Shentong Expert Training in Beijing. Shentong is providing Japanese, Korean, Chinese and global HRD programs to the clients all over China. The customers are former state-run companies, Japanese companies, Korean companies, other foreign companies and jointly-owned companies. These companies have just started human resources development but do not have the assessment systems. They need more well-trained people to help ensure the extension of their businesses.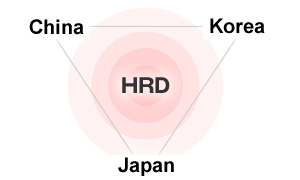 KOBELCO Career Development Co.,Ltd.


Kobe, Japan

Expert Consulting, Inc.


Seoul, South Korea

Beijing Fountain Consulting Co., Ltd.


Beijing, China