Partnership
We will have the opportunity to join together with you in making a social contribution to human resources development for future prosperity.
We can offer you business opportunities in the following three categories.
1.Consulting on HRD at companies and organizations in East Asia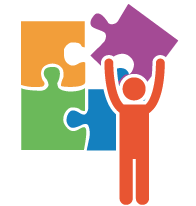 We comprise a group of HRD companies: KOBELCO Career Development in Japan, Expert Consulting in Korea and Beijing Fountain Consulting in China. Each company has excellent HRD experiences and expertise in each country.
Please feel free to consult us if you have any requests or questions regarding the development of people and organizations in the area.
2. Providing HRD programs and tools to global customers
We have various programs and tools in English, Korean, Chinese and Japanese versions. As each program is standardized with packaged tools, you can easily utilize the program after taking certain instructional courses.
If you have any HRD interests or concerns, please contact us to talk over possible licensing or partnership opportunities.
Examples:  
MACS (Management Cycle Simulation): Kaizen activities for manufacturers  
BBS (Basic Business Simulation): Basic knowledge and skills for managing the business process
3. Assisting in importing your HRD programs and tools into East Asia
We are aware that it is not easy for Western companies to do business in training and assessment in East Asia. Because these three countries have their own cultural and business customs, HRD programs and tools cannot be applied only through linguistic translations.
We will be glad to help you adapt your materials to this new context if you are planning to extend your business into East Asia.